Service Platform
Overview & Services
Top Up and Recharge
Offer Top Up and Recharge Services to consumers nationwide.
Data Plan
Offer mobile data plans to consumers, including 5G plans.
Mobile Phone
Offer mobile phones to consumers online; upon order completion, our up-stream partner, or phone distributor will arrange a direct delivery to the customer.
Loyalty Points Redemption
As one of China Mobile's loyalty point redemption partners, we provide royalty point redemption services for their customers via our platforms.
Subscription Plan
Acquire new customers by offering telecommunication subscription plans.
With our Proprietary universal exchange platform - "PigeonHoles Integration System" ("PIS"). We provide seamless integration between telecommunication operators and online stores.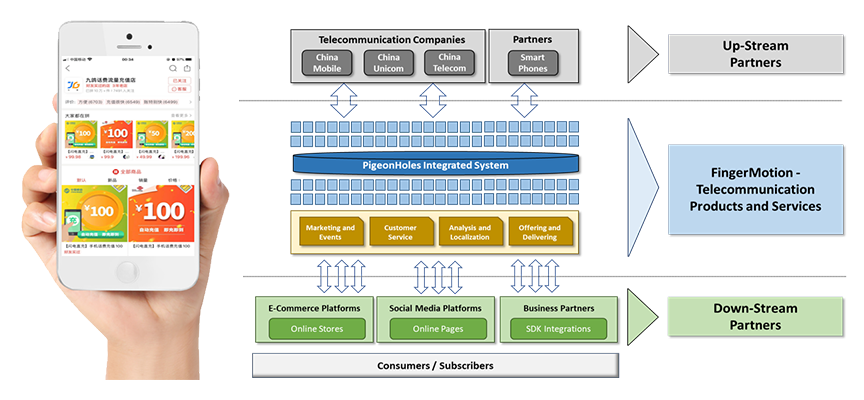 We had consolidated all telecommunication's products & services on PIS Platform, which allows flexibility & innovative offerings and seamless integration with multi-platforms.